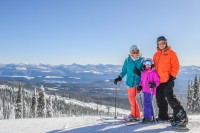 A Natural Partnership
Mogul Ski World are proud naming rights sponsors of the 2019 Victorian and Australian Interschools Snowsport Championships. As Australia's leading snow travel agency, we are passionate about snowsports and encouraging participation through local and global travel. This partnership is a natural fit for our organisation, who are committed to supporting the development of snowsports athletes and we look forward to strengthening this association into the future.
About Us
Mogul Ski World are global snow travel specialists with 30+ years of industry leading experience and client service. Renowned for their unbeatable knowledge, service and advice, the team have personally visited each resort and property to ensure their knowledge is beyond compare. The team at Mogul Ski World are passionate skiers and boarders, as well as snow travel experts, and therefore understand the complexities of a snow holiday and are committed to ensuring each snow holiday they book is extraordinary.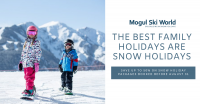 As well as being snow travel experts, the team at Mogul Ski World are all avid skiers and boarders. Many have been riding since they were young children and have, over the years, imparted that enthusiasm to their children. That's why Mogul Ski World is so passionate about tailoring snow holidays that create those precious memorable experiences.
Considering an overseas snow trip this winter? We'll take the hard work out of planning your next family holiday, and help organise the perfect itinerary for you so that you can relax and enjoy the lifelong memories. Book now to enjoy unbeatable early bird rates on family packages for the upcoming Dec/Jan snow season! Hurry - these great deals end August 31!